What's the Fastest Way to Create JavaScript Types in Scala.js?
:: Feb 10, 2020
In Scala.js, we cannot just write
It's because JSON.stringify takes a native JavaScript parameter of type js.Any. So, what's the fastest way to create a native JavaScript type in Scala.js?
Option 1: Subclass of js.Object.
Option 2: Dynamic.literal with tupled arguments.
Option 3: Dynamic.literal with varargs.
Option 4: Dynamic.literal with Dynamic::updateDynamic.
Option 5: js.Object with Dynamic::updateDynamic








Guess now before scrolling!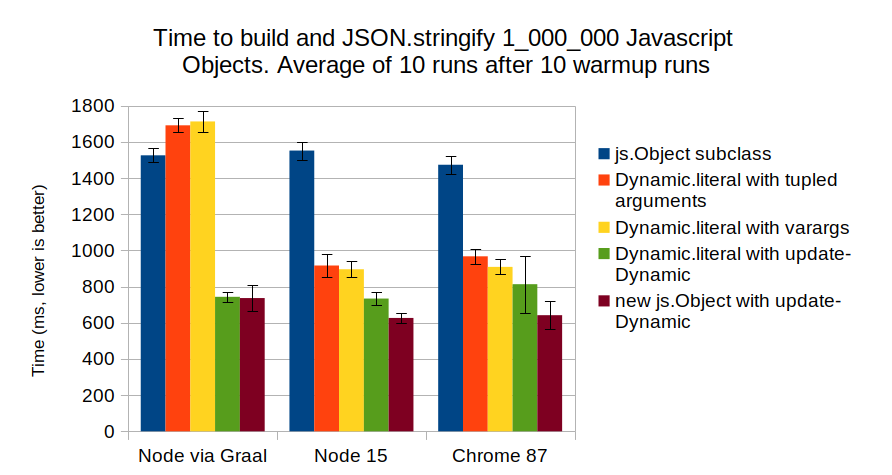 This result makes sense to me after looking at the codegen. Subclasses have initialization, updateDynamic is intrinsically translated into bracket access like literal['a'] = 'hello world', and Dynamic.literal() does not have a non-varargs overload unlike js.Object().
Full Benchmark Source:
Why does any of this matter? Next blog we will see!